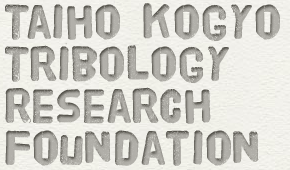 Scope of Activities
1.Support for tribology-related research and development.
2.Provide grants for symposium and research meetings and presentations on tribology, sponsored by scientific societies, universities, and public research agencies.
3.Honor outstanding work on tribology.
4.Assist in funding tribology-related research activities. Collecting and disseminating technical information through books, dissertations and publications.